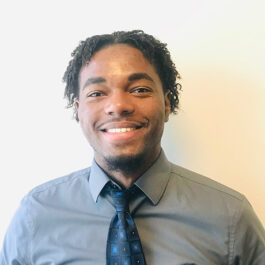 Jones

,

Darvell

Events and Marketing Coordinator

1800 Sherman, 8013
As the Events & Marketing Coordinator, Darvell promotes CIERA and our researchers to the outside world and organizes large, complex, or unusual events.  In this role, he:
Produces CIERA's marketing materials
Manages logistics for large conferences, outreach events, and public lectures
Writes news stories & newsletters
Liaises with media professionals and handles CIERA's social media accounts
Primary staff support for CIERA's fundraising activities
Helps develop the center's website; designs and manages conference and project websites
Assists with CIERA's hiring processes for new faculty & postdocs
Provides administrative support for lecture series and committees
Astronomy Seminars & Interdisciplinary Colloquium (managing communication with speakers and virtual event support)
Darvell is a south-side Chicago native. He went to undergrad at Saint Mary's University of Minnesota majoring in Music Industry. He obtained his MA in Sound Arts and Industries from the Northwestern University School of Communications. Prior to joining CIERA, Darvell worked in various departments at the University of Chicago and Northwestern University. In his spare time he enjoys music, travel, movies, and mentoring youth and emerging career professionals.