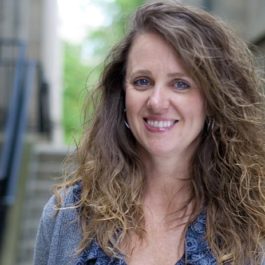 Paulsen

,

Michelle

Director of Education, Outreach, and Communications Programs

1800 Sherman, 8013
Michelle is a co-investigator and director of an assortment of education, outreach, and communication programs for CIERA. She is the program director for IDEAS, and the co-founder and director of the Research Communication Training Program (RCTP). RCTP is an interdisciplinary science communication program open to graduate and post-doctoral researchers across Northwestern.
Michelle brings a unique perspective to graduate education, having experience as an educator, a program designer, and school board member. Her teaching experience runs from preschool through graduate school and includes topics ranging from communication, planning, and design to mathematics, chemistry, physics, engineering, and educational methods.
Michelle holds degrees in Chemistry, Environmental Engineering, and School Leadership and has served as an adjunct lecturer for both the School of Communications and the School of Education and Social Policy. For more information on the programs Michelle runs, click on the "Related Programs" linked below.