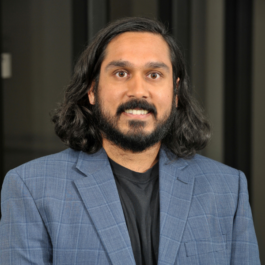 Doctor

,

Zoheyr

Board of Visitors Research Assistant Professor

1800 Sherman, 8051
Zoheyr Doctor studies black holes and neutron stars through detections of gravitational waves. He studies how these dead stars are formed and under what circumstances they may collide with each other, releasing a powerful burst of gravitational waves. To explore these topics, Zoheyr makes frequent use of statistical and machine-learning techniques, and enjoys bringing together astrophysics and data science. As the CIERA Board of Visitors Research Professor, Zoheyr supports CIERA Director Vicky Kalogera's research group and works closely with graduate students to investigate a wide array of phenomena in compact-object astrophysics.
Prior to joining CIERA, Zoheyr was a PhD student at University of Chicago and then a postdoctoral scholar at the University of Oregon.