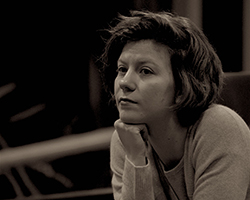 The Graduate School of Northwestern University has selected Fani Dosopoulou to receive the Holt Award. Named in honor of Helen Froelich Holt '34, '38MS, it is a one-time award to help facilitate completion of the dissertation leading to a PhD. The prize is intended to provide monetary support in the student's final year of writing and defense of the dissertation.
Fani studies the formation and evolution of binary systems from binary stars to planetary systems and massive black hole binaries. She plans to use the funds to underwrite the publication of her papers in scientific journals.
Learn more about alumna Helen Froelich Holt.
Congratulations, Fani!