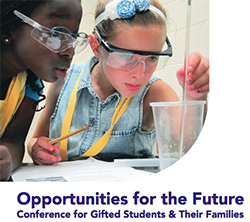 On June 24th, Physics & Astronomy graduate students Cody Dirks and Zachary Hafen led a workshop at the Dearborn Observatory as part of the 2017 Center for Talent Development (CTD) Opportunities for the Future Family Conference. CTD's family conference features presentations designed to help gifted students and their families learn about careers and plan for the future. Over 600 people attended this year's conference, and CTD worked with over 36 professionals and experts in gifted education to put on 26 unique sessions for students and families. While they visited the historic observatory, those who attended Astrophysics: Observing the Sun and Imagining the Universe heard about the exciting fields of theoretical astrophysics and astronomy directly from Northwestern's graduate students.
Learn more about Northwestern's Center for Talent Development.
Learn more about Dearborn Observatory.