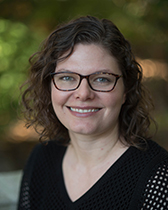 Magdalena R. Osburn, a Northwestern University geobiologist who studies ancient and modern microbes, has been awarded a 2017 Packard Fellowship for Science and Engineering from the David and Lucile Packard Foundation. The prestigious fellowship includes an unrestricted research grant of $875,000 over five years to pursue innovative and experimental research.
The foundation named Osburn and 17 others as the nation's most innovative, early-career scientists and engineers. These young professors are tackling some of the critical scientific questions of our time and promise to have a big impact not just on their fields but also on the students working with them.
Continue to the full Northwestern News article.