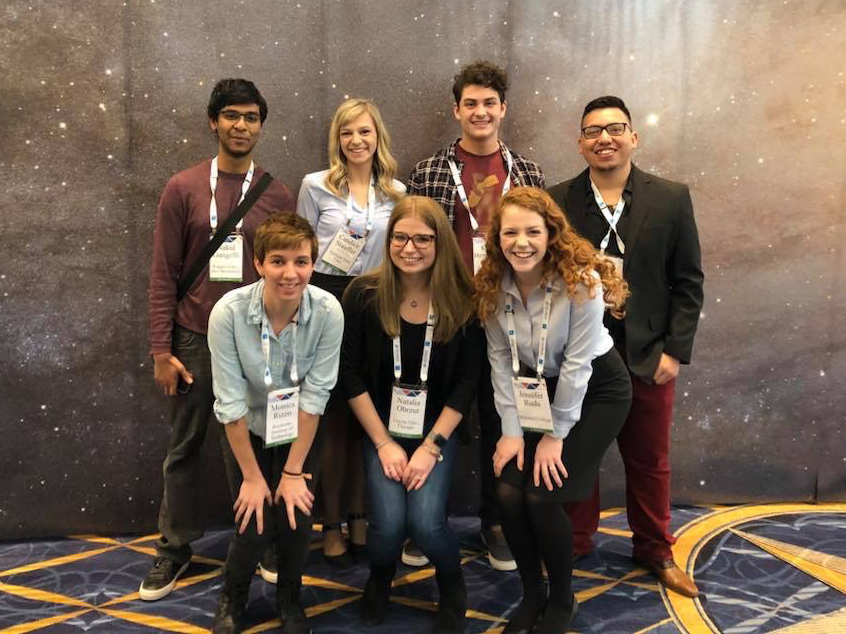 This January, seven students from CIERA's summer Research Experience for Undergraduates (REU) program presented posters on their research projects at the 231st meeting of the American Astronomical Society (AAS) in National Harbor, Maryland. Directed by Assistant Research Professor Aaron Geller, the REU program focuses on connections between astrophysics and other disciplines within CIERA. Students learn computer programming, develop skills in science communication, take field trips, and benefit from career panels in addition to collaborating with faculty on research projects.
The winter meeting of the AAS is the largest gathering of American astronomers each year and includes many opportunities for networking. The students presented the following posters:
Learn more about CIERA's NSF-funded Research Experiences for Undergraduates (REU) program.