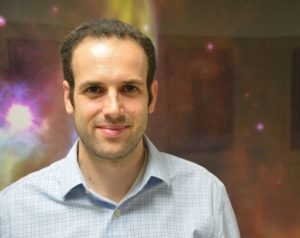 Research Corporation for Science Advancement (RCSA) has named two-dozen top early career academic scientists as 2018 Cottrell Scholars.
The designation comes with a $100,000 award for each recipient for research and teaching, for a total of $2.4 million.
"The Cottrell Scholar (CS) program champions the very best early career teacher-scholars in chemistry, physics and astronomy by providing these significant discretionary awards," said RCSA President and CEO Daniel Linzer.
Continue to the full RCSA press release.
Learn more about galaxy formation research at Northwestern.