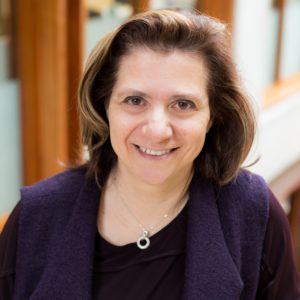 "Our discussion with Professor Kalogera took place while she was waiting for a vacant space at Northwestern's parking lot," begins the Newsmaker of the Month feature interview in the March 2018 newsletter from the Embassy of Greece.
"Teaching duties were calling her and time was precious. But she was able to squeeze with great clarity and simplicity information on the magical 'cosmos' of astrophysics, family values and extrovert ideas on how to further enhance scientific excellence back in the homeland, where she acquired her first degree in Physics from the Aristotle University of Thessaloniki. By the time a parking space became available, an enjoyable interview was ready to be delivered to our readers."
Continue to the full interview.