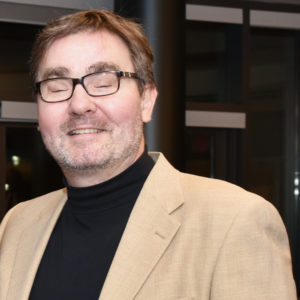 Professor Fred Rasio has been elected a 2018 fellow of the American Association for the Advancement of Science (AAAS), the world's largest general scientific society. Recognized for distinguished efforts to advance science or its applications, the new fellows will be honored on February 16 at the 2019 AAAS Annual Meeting in Washington, D.C.
Rasio is the Joseph Cummings Professor of Physics in the Weinberg College of Arts and Sciences and a member of the Center for Interdisciplinary Exploration and Research in Astrophysics. He was recognized for his research in theoretical and computational astrophysics, including pioneering work on the dynamics of dense stellar systems and the formation and evolution of exoplanets.
Continue to the full Northwestern News article.
View the AAAS citation.