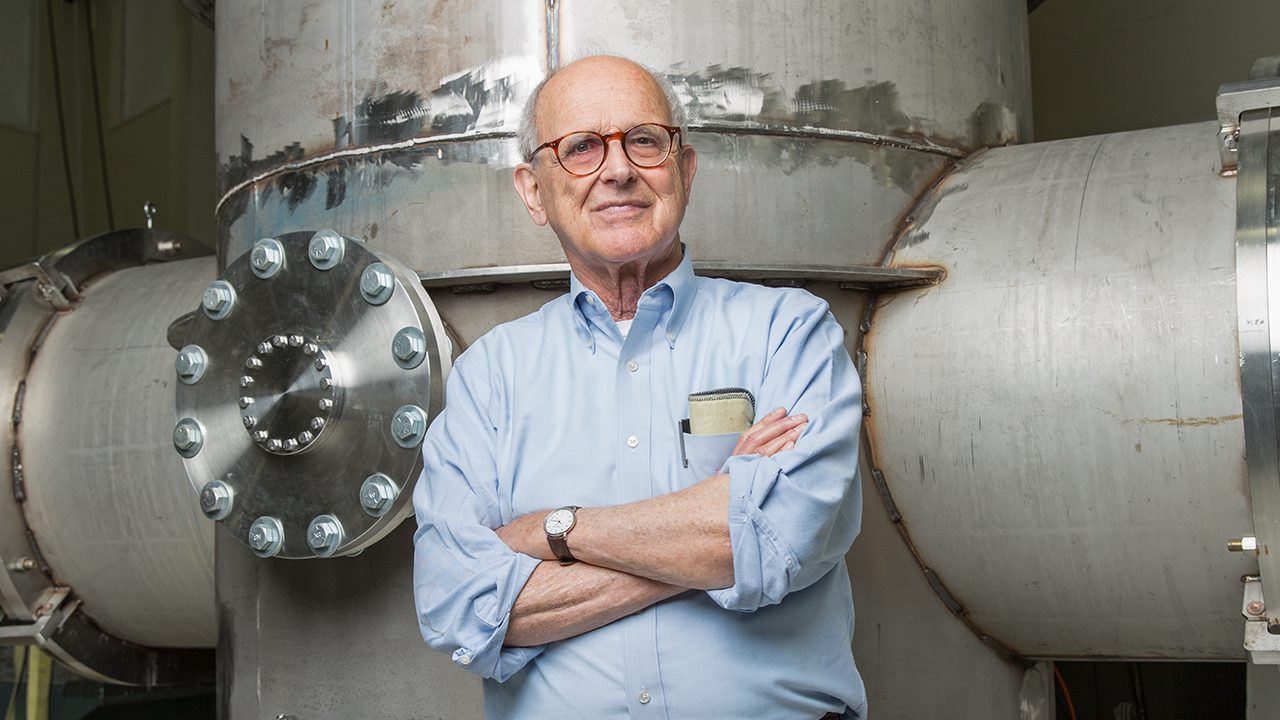 "Rainer Weiss, who won the 2017 Nobel Prize in Physics for his work on the historic observation of gravitational waves, will deliver the Heilborn Lectures at Northwestern University on April 2, 3 and 5. They are free and open to all. The first two talks are of a technical nature, and the last one is for a lay audience.
A professor emeritus of physics at the Massachusetts Institute of Technology, Weiss made crucial contributions to the design and development of the Laser Interferometer Gravitational-Wave Observatory (LIGO). Gravitational waves were directly detected by LIGO for the first time Sept. 14, 2015, confirming a major prediction of Einstein's theory of relativity and launching a new field in astronomy.
Weiss' public lecture, "Exploring the Universe With Gravitational Waves," will be held at 4 p.m. Friday, April 5, in the Ryan Auditorium of the Technological Institute, 2145 Sheridan Road, Evanston…."
Read the full Northwestern News article, "Nobel Laureate Rainer Weiss to Deliver Three Heilborn Lectures this Week" by Megan Fellman
More information about the Heilborn Lecture Series.