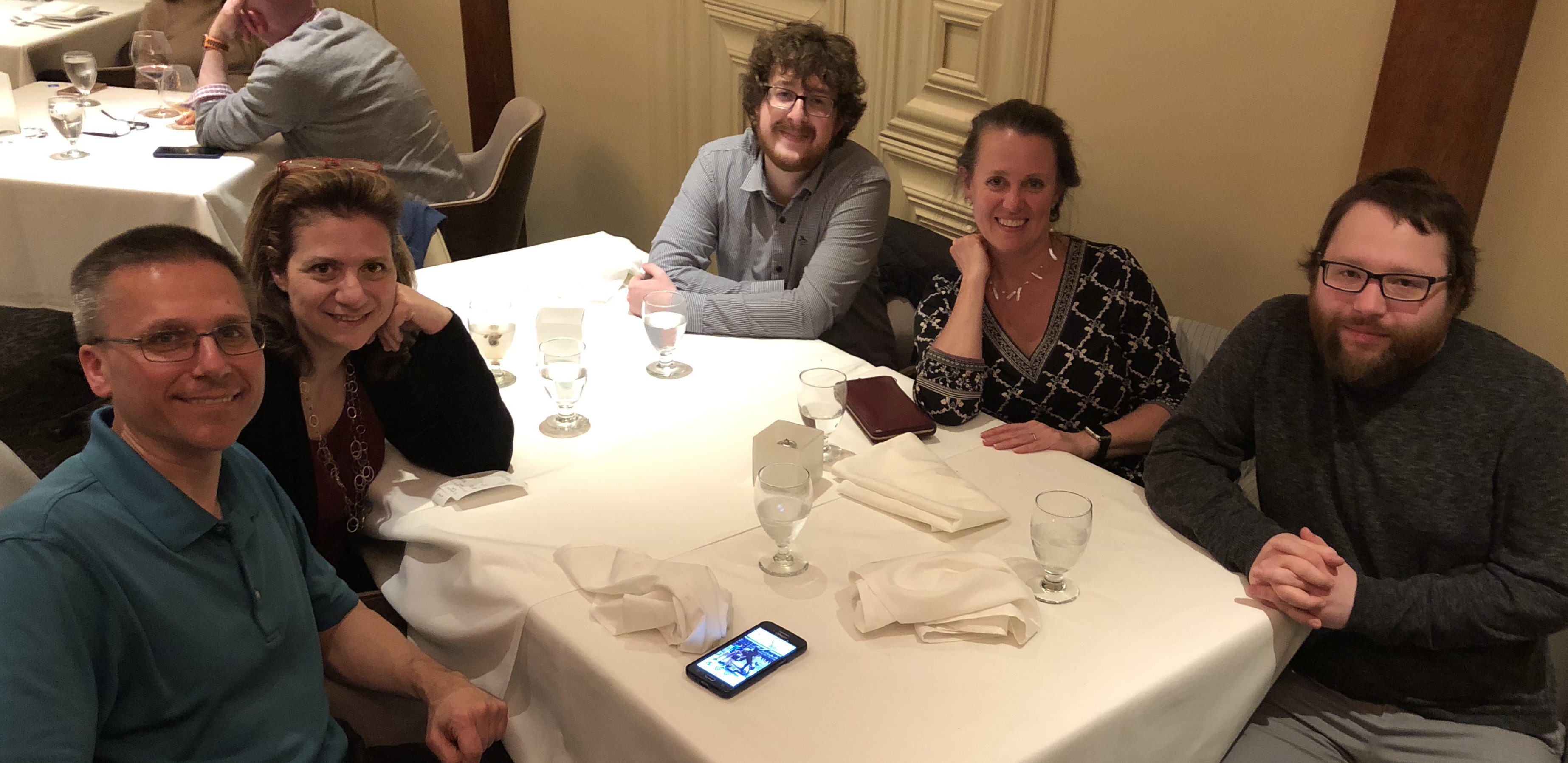 By: Lydia Rivers (@lydiuhrivers)
Mark Vondracek was given the 2019 International Contemporary Physics Education Project (CPEP) Teacher's Award for outstanding achievement in teaching contemporary physics for his work at Evanston Township High School.
The award is selected by a panel and consists of a plaque, a citation, a monetary gift, and a selection of CPEP classroom materials.
Vondracek has a doctorate in experimental high energy physics from the University of Illinois at Urbana-Champaign and has been teaching physics at Evanston Township High School for over 20 years. Vondracek's expertise is an exception to the rule; according to the American Institute of Physics, only one-third of high school physics teachers have a bachelor's degree in the subject.
Beyond his regular curriculum, Vondracek has been a partner of the Reach for the Stars Program for nearly 10 years. Reach for the Stars is a program that places STEM graduate student fellows in K-12 science classrooms for the academic year with the goal of strengthening the development of graduate students as researchers by advancing their communication and teaching skills while exposing young students to the research process.
Reach for the Stars founder Michelle Paulsen said, "I've been very impressed by Dr. Vondracek's ability to engage, motivate and excite students, and his dedication to underserved students in the Evanston and Chicago communities. [He] has a teaching style that is guided by the interests of his students."
Vondracek's students typically score well on the Advanced Placement (AP) Physics exams, and many of them have worked on independent research projects, even competing at the national level. In addition to his work in the classroom, Dr. Vondracek is involved in other organizations and programs focused on preparing underserved populations for academic success. Vondracek is a part of Project Excite, which works with middle school children from minority backgrounds to improve their science and mathematics skills in preparation for AP courses in high school.
However, it takes more than just students scoring well on exams for a teacher to win this award.
"While these talents make Dr. Vondracek one of the finest educators I've had the pleasure to work with," said Paulsen, "it is the true and heart-felt care and concern he has for his students that make him a teacher his students always remember."