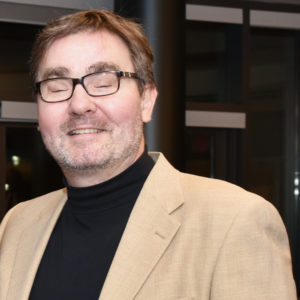 "Northwestern University theoretical astrophysicist Fred Rasio has received the 2019 Dirk Brouwer Career Award from the American Astronomical Society's Division on Dynamical Astronomy (DDA).
The annual award recognizes a major contributor to the field of dynamical astronomy who demonstrates excellence in scientific research, teaching and training students, and public service.
Rasio was honored for his "profound and lasting impact in a diverse range of topics, including dynamics of dense star clusters, planetary dynamics and formation, hydrodynamic stellar interactions and gravitational wave astrophysics."
He will officially accept the award and deliver the award lecture at the DDA's 51st annual meeting in 2020…."
Read the full Northwestern News article, "Fred Rasio receives 2019 Brouwer Award" by Amanda Morris.