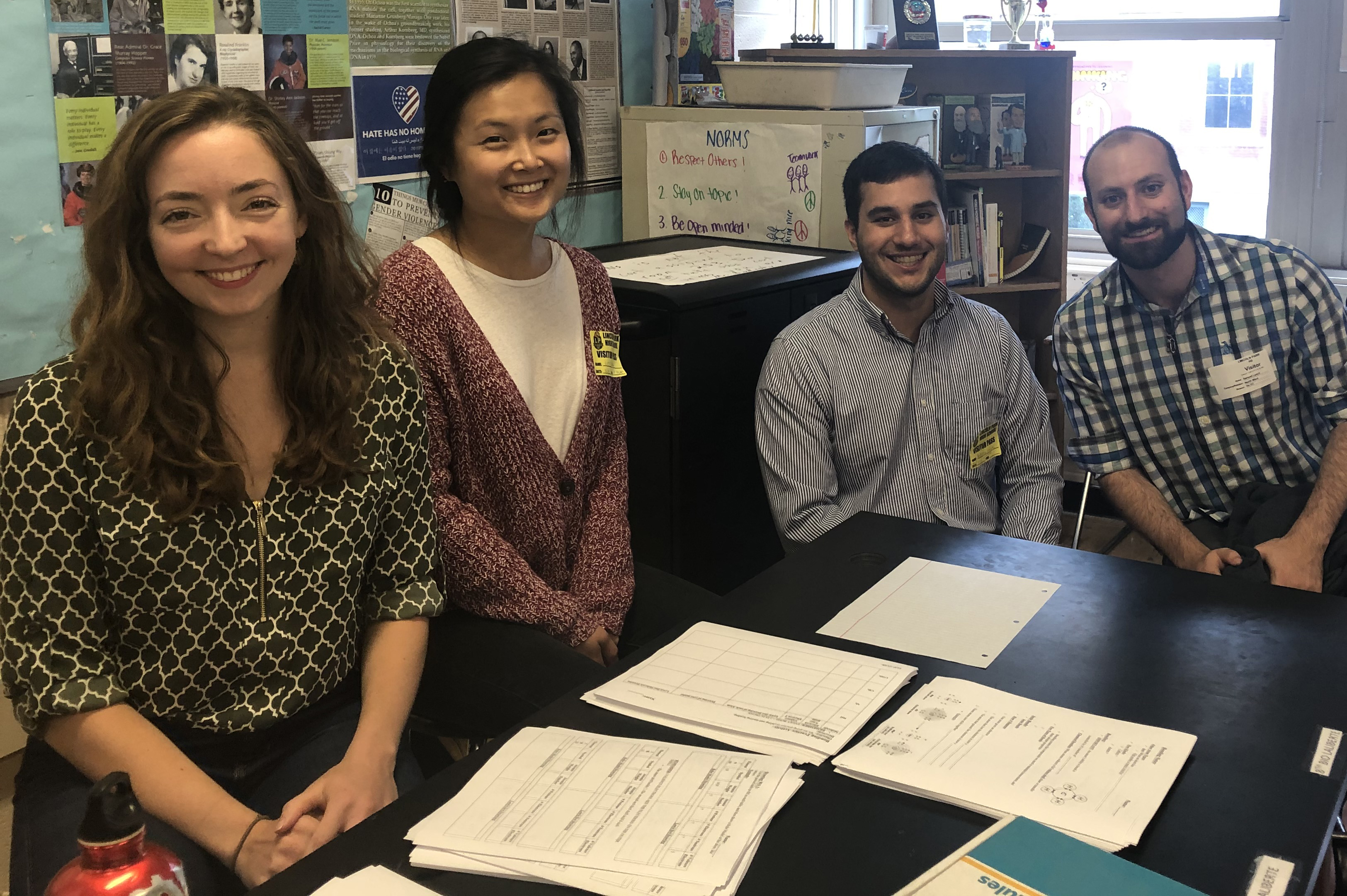 CIERA sponsored an event at Lincoln Park High School in Chicago, IL where four Northwestern PhD candidates discussed a summary of their work, shared stories of their academic paths, interests, and answered questions from students on October 8, 2019.
The graduate students presented to five separate freshman IB Biology classes. The students noted that the information shared was helpful in understanding the mindset, typical schedule and life of a STEM graduate student. They said that they learned the kinds of impact that they themselves can make not only in science, but in benefiting our greater society.
We thank graduate students Beverly Lowell, Luyi Cheng, Andrew Wolek and Samuel Leach (pictured above) for participating in this panel and sharing their experiences with the future scientists in these classes, as well as Michelle Paulsen (CIERA) and Burt Fujishima (CIERA Board member). Most of all, we appreciate Kevin Krakovsky (Head of the Lincoln Park High School Science Dept) and Ben Johnson and Luke Mueller (IB Biology Teachers) for giving us the opportunity to do this event.