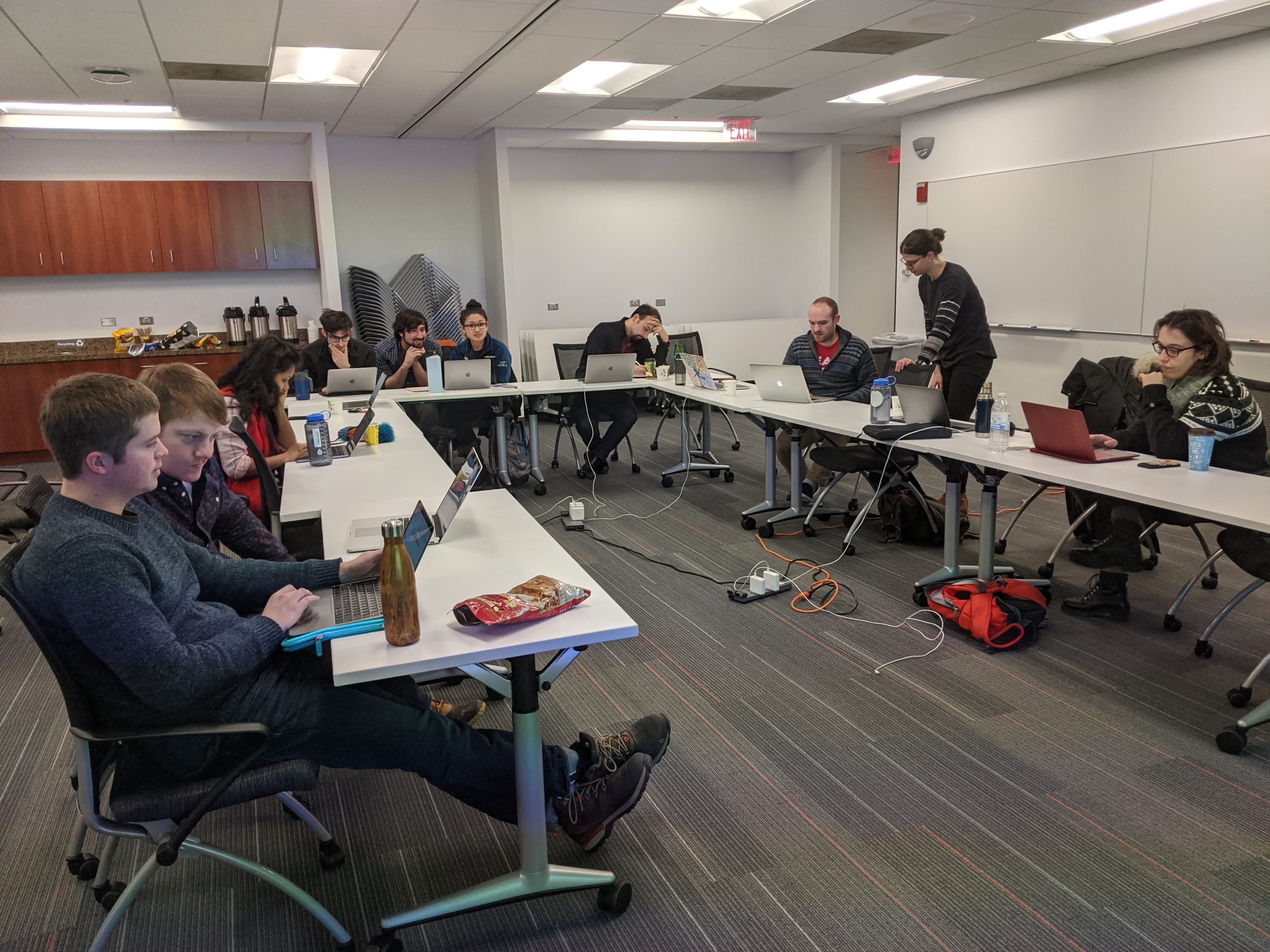 On February 6, nearly a dozen CIERA postdoctoral researchers, graduate students and faculty took part in a James Webb Space Telescope (JWST) Proposal Workshop at CIERA. The event was organized and led by Jenny Bergner, a postdoctoral scholar from the University of Chicago.
JWST will be NASA's next flagship infrared observatory. Accessible to the worldwide scientific community, it will offer scientists the opportunity to observe galaxy evolution, the formation of stars and planets, exoplanetary systems, and our own solar system, in ways never before possible.
The workshop offered the participants information on proposing for research time on JWST as well as the capabilities of the observatory's instruments and modes, data analysis tools and software.
Learn more about the James Webb Space Telescope.