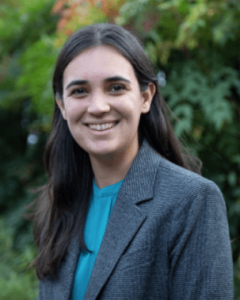 CIERA researcher Kate Alexander is featured in Crain's "20 in Their Twenties" for 2020. She earned a doctorate in astronomy and astrophysics at Harvard University and came to Northwestern as a NASA Hubble Fellowship Program Einstein Postdoctoral Fellow. Kate's NASA fellowship, one of only a small handful awarded annually, allowed her to choose any top institution in the U.S. to pursue her work.
Kate grew up in Princeton, N.J., where her mom was a researcher and her dad did early work in computer graphics, before moving to California. "My dad was into amateur astronomy, and we'd go on family camping trips and meet up with other astronomers," Alexander says. She started reading and became fascinated by the idea of black holes. "I thought they were the coolest things."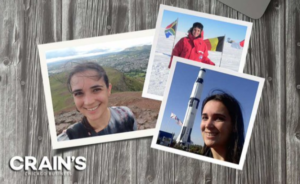 Kate's current research focuses on astrophysical transients, including tidal disruption events, gamma ray bursts, and gravitational wave counterparts, with a focus on radio observations. She has also dabbled in the study of radio supernovae.
Continue to the subscriber-view story about Kate on Crain's Chicago Business or head to Kate's website to learn more.
Congratulations, Kate!