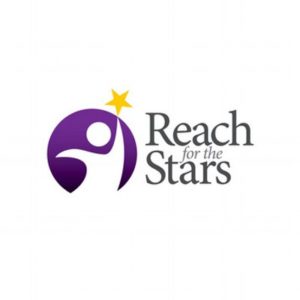 Over the course of last summer, the Reach for the Stars program teamed up with educators across the country to revise hundreds of lesson plans to align them with the Next Generation Science Standards (NGSS), and to update them wherever possible to ensure that they are utilizing the latest tools and information. All Reach for the Stars lesson plans are available for free online.
CIERA's Education and Outreach Program Assistant, Alexandria Romasanta redesigned the website to make it possible to search for lesson plans by topic or skill introduced. Additional lessons have recently been added, including remote learning materials and an introductory course in Python designed for high school students.
The Reach for the Stars program started in 2010 as a National Science Foundation project designed to improve the communication skills of STEM PhD graduate students by having them work in K-12 education programs. The project planned to introduce high school students to computational thinking, mathematical modeling, and the research process within the existing high school STEM curricula.
"We wanted to introduce computational modeling to high school students, but they're skills that were new to many teachers as well because [computational modeling] was a new pillar to scientific research. By partnering with graduate students, it helps the teachers improve their own understanding and provides professional development for educators," said Michelle Paulsen, who serves as the Program Director and co-investigator for Reach for the Stars, in addition to her position as the Director of Education, Outreach, and Communications Programs at CIERA. "It's beneficial to the teachers, the graduate students, and the high school students."
Paulsen said that graduate students that have gone through the program over the years had developed lesson plans that introduce these skills in alignment with what was at the time the current Illinois state teaching standards. Now, the lessons highlighted on the new website are more reflective of the national (NGSS) standards. Although graduate students are unable to connect with students in the classroom at the moment due to the COVID-19 pandemic, they are now consulting with teachers and developing lessons designed for remote learning.
Visit the revamped Reach for the Stars website.
By: Lydia Rivers