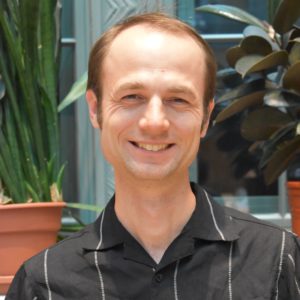 Alexander "Sasha" Tchekhovskoy has been granted a 2021 Innovative and Novel Computational Impact on Theory and Experiment (INCITE) Award for his proposal, "Simulating Collapsar Accretion Disks and Luminous Transitional Disks." It is his third year to be selected for an INCITE award.
One of only 51 high-impact computational science projects allocated supercomputer access for 2021, the award provides Tchekhovskoy with 300,000 Summit-node hours. A highly competitive process, the total number of node hours requested by applicants was nearly four times what the program was able to award this year.
Summit, located at the Oak Ridge National Laboratory, is the world's fastest supercomputer with a peak performance of 200,000 trillion calculations per second, providing unprecedented computing power to enable scientific discoveries previously considered impossible. The INCITE program, a part of the U.S. Department of Energy's Office for Science, awards computing resources on some of the most advanced supercomputers to projects that address some of the world's most pressing and significant scientific inquiries. These projects have the potential to fundamentally alter the scientific landscape.
A computational astrophysicist, Professor Tchekhovskoy studies how black holes and neutron stars interact with their environment.
Learn more about the 2021 INCITE Awards.