Ariadna Murguia Berthier, NASA Hubble Fellow at CIERA, was selected as one of three finalists for the 2022 HEAD Dissertation Prize! The HEAD Dissertation Prize is an award for outstanding PhD research.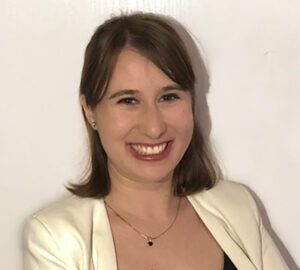 As one of the three finalists, Ariadna was invited to present her work on binary neutron stars at the 19th HEAD meeting in March. Ariadna said about her work and presentation:
"I'm really excited, it is an amazing honor! I really enjoy doing numerical simulations, so performing them and applying them to physically relevant problems has been super exciting!"
She hopes that astronomers in the audience were able to see the impact of her thesis on the field.
Congratulations Ariadna!