CIERA postd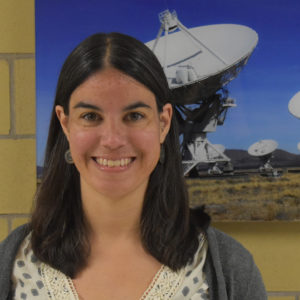 octoral associate Erin Cox was awarded a National Science Foundation Fellowship through the organization's MPS-Ascend program. Created to support scientists in their research and career development, the fellowship offers financial research support for three years.
Cox's research focuses on the shape of magnetic fields surrounding young binary stars and hopes to learn more about the processes involved in their formation. With the fellowship, she plans to use data from the TolTEC camera on the Large Millimeter Telescope in Mexico to map stellar nurseries.
Cox will also be working with the Northwestern Prison Education Program as part of a broader goal of creating a more inclusive and scientifically literate public. With the fellowship, she plans to create a new introductory computer class for NPEP.
"I'd like to thank my mentors for helping me to get to this point in my career," Cox said. "Specifically, my mentor Giles Novak here at Northwestern and my graduate school advisor Leslie Looney. Additionally, I'd like to thank my friends and family who supported me during stressful times."
By Lalla Adouim