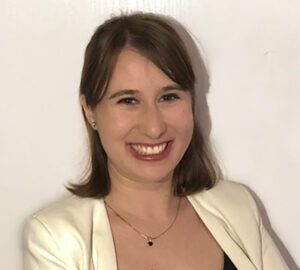 Ariadna Murguia Berthier, NASA Hubble Fellow at CIERA, was selected as the recipient of the 2022 Robert J. Trumpler Award, an award which is presented annually to a recent recipient of a PhD degree whose research is considered unusually important to astronomy.
Her dissertation, "Binary Neutron Star Mergers," was integral in interpreting and analyzing one of the most important recent astrophysical events – the first detection of both gravitation waves and electromagnetic radiation coming from the same astronomical object. Furthermore, by the time she had completed her doctorate, her 18 peer-reviewed articles had already been cited over 4,500 times.
Ariadna Murguia-Berthier's achievements will be celebrated at the in-person ASP Awards Gala on November 19, 2022 in Burlingame, California.
Congratulations Ariadna!