A green-hued comet has made its closest approach to Earth, wowing night sky watchers in the Northern Hemisphere who caught a glimpse of the icy celestial object as it passed through our cosmic neighborhood. Discovered in March by astronomers using the Zwicky Transient Facility's wide-field survey camera at the Palomar Observatory in San Diego County, California, it was last visible in the night sky during the Stone Age — about 50,000 years ago. Named C/2022 E3 (ZTF), the comet has an orbit around the sun that passes through the outer reaches of the solar system, which is why it's taken such a long route — and long time — to swing by Earth again, according to The Planetary Society.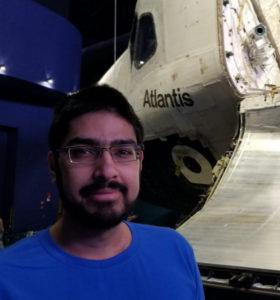 CIERA graduate student Imran Sultan has been observing Comet C/2022 E3 (ZTF) since January 19 2023, about a week after the cosmic object's closest approach to the sun. Sultan used remote observatories in the US and Europe as well as those at Northwestern. His images were recently used in major news outlets who spread the word about the comet, including CNN and Mashable.
In his images, Sultan was able to capture the comet's anti-tail, or material opposite the tail of the comet. Watching the comet zip through the inner solar system has created an ever-changing backdrop of the universe, where distant galaxies gleam in the background, Sultan said.
"The juxtaposition of our friendly visitor and galaxies hundreds of millions of light-years away really conveys how enormous our universe is," Sultan said.
"This comet started its journey in the most distant parts of our Solar System and may even leave the Solar System entirely after this visit, so capturing this historic event has been extraordinary," he said via email. "As amateur astronomers, we are drawn to the beauty of the universe, and rare transient events like comets, solar and lunar eclipses, conjunctions, and lunar occultations accentuate the beauty, and give us the opportunity to capture once-in-a-lifetime photos."
Sultan plans to continue capturing images of the comet over the next month.
Learn More
Media Roundup