Research Corporation for Science Advancement has named 25 early career scholars as recipients of its 2023 Cottrell Scholar Awards. Founded in 1912 by educator, inventor, founder, and science visionary Frederick Gardner Cottrell, the RCSA awards $100,000 to each scholar.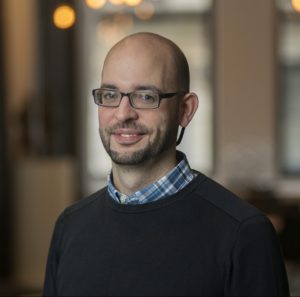 Daniel Anglés-Alcázar, a former CIERA postdoc who worked with Professor Claude-André Faucher-Giguère, was selected as a 2023 Cottrell Scholar. Beginning in 1994, this honor is presented annually to 25 early career scholars in chemistry, physics, and astronomy. Since then, the Cottrell Scholar community has become an active, multidisciplinary, and multigenerational community of more than 500 awardees from colleges and universities across Canada and the United States.
About Daniel Anglés-Alcázar:
Department of Astronomy, University of Connecticut
Multi-Scale Physics of Supermassive Black Hole Growth and Feedback in Galaxies and Fundamental Implications in Cosmology
Congratulations Daniel!
Learn more about: