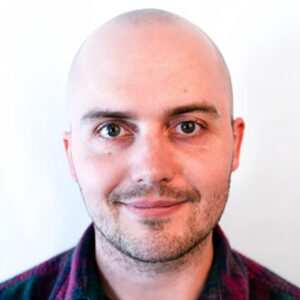 On April 10, 2023, 33 in-person and 13 remote attendees gathered to hear CIERA Postdoctoral alumnus Dr. Ben Nelson present the most recent iteration of the CIERA Connections lecture series. His talk, "Careers in Data Science: The Product Analytics Track" followed the journey that led him to his current career at Chan Zuckerburg Initiative. Dr. Nelson discussed why and how he pivoted to product analytics, his current work on impact measures of bioimaging software, mentoring opportunities, and thoughts on data science career options in the 2020s.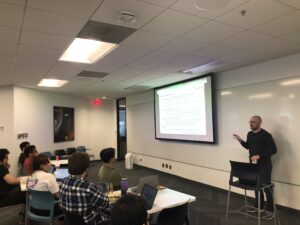 Dr. Nelson was introduced by CIERA Research Assistant Professor Aaron Geller.
The CIERA Connections series is designed to provide junior researchers exposure to career opportunities outside academia.
Learn more