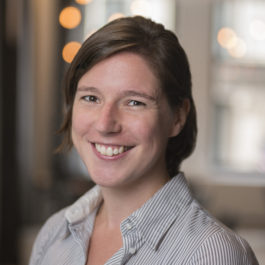 Starkenburg

,

Tjitske

Research Assistant Professor

1800 Sherman, 7423
Dr. Tjitske Starkenburg studies galaxy formation and evolution. She aims to link key episodes in (dwarf) galaxy evolution to observational evidence through analyzing galaxy simulations, building mock observations, and performing detailed comparisons to observed data. She is enthusiastic about working toward more apples-to-apples comparisons, for example through finding and applying new (data-driven) methods.
Tjitske is interested in combining information from dynamics, kinematics, morphology, and stellar populations to understand how galaxies evolve under influence of internal and external physical processes. Part of her work focuses on galaxies with uncommon properties, like counterrotation galaxies, as their particular properties and formation history can provide key clues to the physics of galaxy formation.