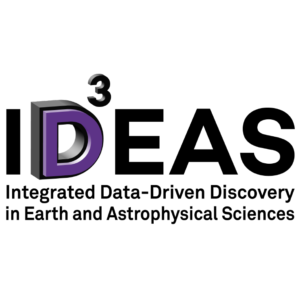 IDEAS is an NSF Traineeship in data-enabled science and engineering. The grant enables the creation of new interdisciplinary courses and collaboration opportunities for Northwestern graduate students. It supports courses that will lead towards a certificate in data science, communication training, internship opportunities and more.
Research funding and a stipend will be offered to a few selected students. These students must have, as a focus of their thesis research, either aLIGO, Earthscope, or LSST, and be co-advised by two faculty members.
Application for Funding:
The application period to receive one year of funding through the IDEAS program is now open.
Please complete the application found here and send transcript that includes your winter quarter grades to IDEAS@northwestern.edu.
The deadline for this application is: April 7th
Please note: Due to the structure of the online form, applicants cannot see the entire application until they start it. To view the form in its entirety prior to submission, please review this PDF version for reference.