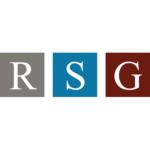 RSG Research Communication is a workshop and speaker series that focuses on the need for improved science communication. In the workshop course, students learn key tactics for communicating their research to a broader audience. The speaker series brings in influential communicators and scientists in the Chicagoland area that raise awareness about the need for better science communication.
The goals of the program are to increase awareness for the urgent need for excellent research communicators and to coach graduate and postdoctoral researchers to improve their own presentation skills.
The program focuses on three important and basic components of communication:
Building confidence in all communication roles
Enhancing the clarity of the message
Forming a connection with any audience
Apply for RSG Summer 2019!
We are now accepting Round One applications for Summer 2019 on Evanston and Chicago Campuses. The application period will run from March through April 10.
Graduate students and post doctoral researchers from all focuses are welcome to apply; whether you are studying Economics, Engineering, English, or Ethics, we welcome your application. We will hold classes on Evanston campus on Mondays and Wednesdays and on Chicago campus on Tuesdays and Thursdays between June 24 and August 14 (28 for Video option). Click here for a course description. Calendar to follow.
Still have questions?
Feel free to email rsg@northwestern.edu