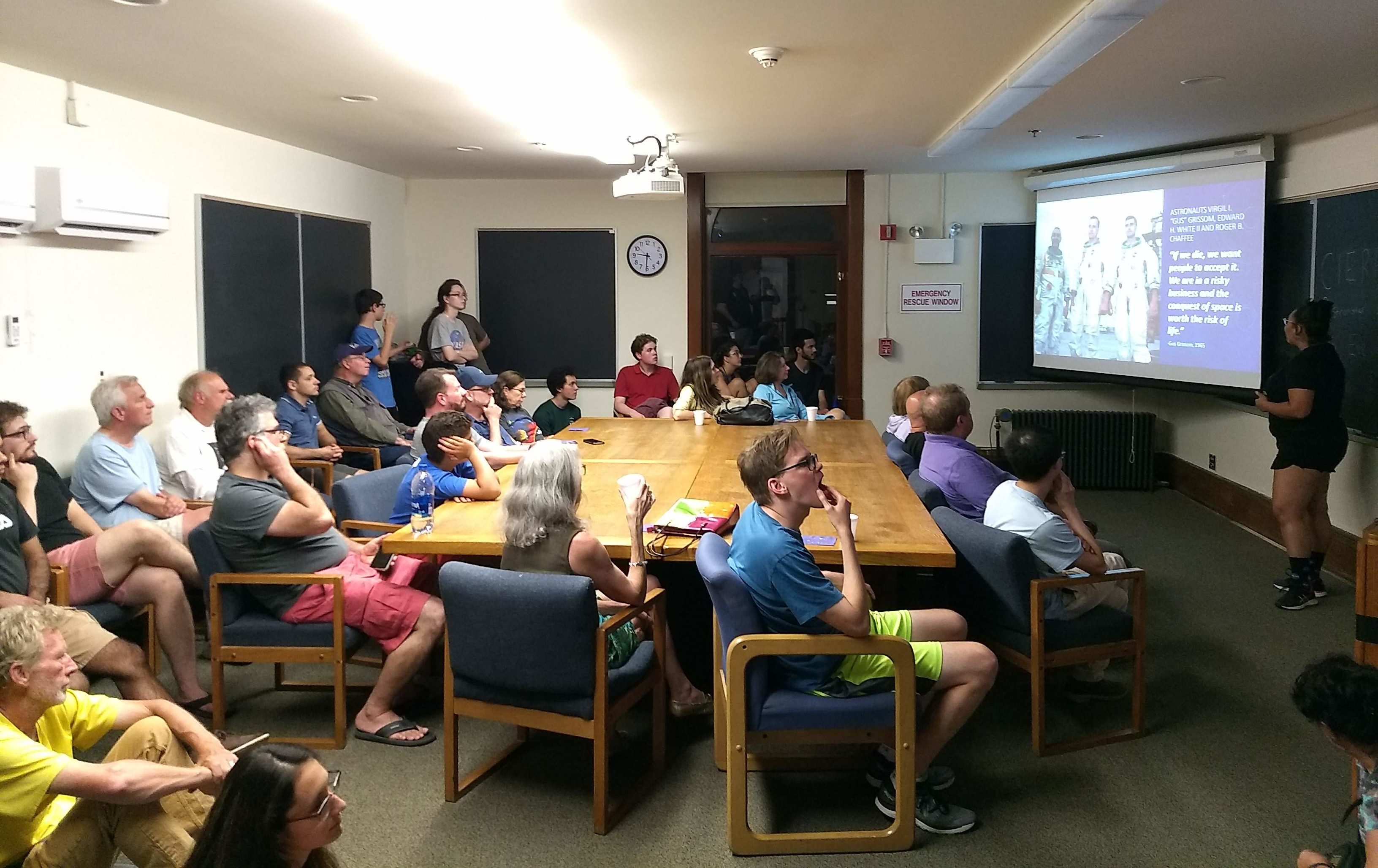 On July 12 and 26, CIERA hosted special evening events at the Dearborn Observatory to celebrate the 50th anniversary of the Apollo 11 Moon landing. Organized by astronomy graduate student Eve Chase, each event attracted about 75 members of the public.
Topics included the anatomy of lunar and solar eclipses, Apollo 11 history, understanding distances to scale, future prospects in space exploration, other planets' moons, Earth's ocean tides, and the famous "dark side of the Moon."
Students who prepared and presented talks about the Moon were: Devin Becker, Mercedes Collins, Alex Gurvich, Zachary Hafen, Nicholas Rui, Andrew Santos, and Shi Claire Ye.
Learn more about the CIERA Astronomer Evenings program.