On April 1, CIERA hosted the ALMA Community Day Event, a workshop designed by the National Radio Astronomy Observatory (NRAO) and organized by Tarraneh Eftekhari, a CIERA Postdoctoral Fellow and ALMA Ambassador.
The event was open to any astronomers interested in radio astronomy and millimeter interferometry, and it included science talks from CIERA Postdoctoral Fellow Kate Alexander, who presented on Using ALMA to Probe Non-thermal Emission from Tidal Disruption Events, as well as The University of Chicago Postdoctoral Fellow Jenny Berger, who discussed Protoplanetary Disk Chemistry in the ALMA Era.
This one-day workshop also provided an overview of ALMA's new capabilities, radio interferometry basics, the ALMA Archive, and Science Ready Data Products.
The event had 12 attendees and concluded with a hands-on session to prepare proposals for the upcoming ALMA Cycle 9 submission deadline.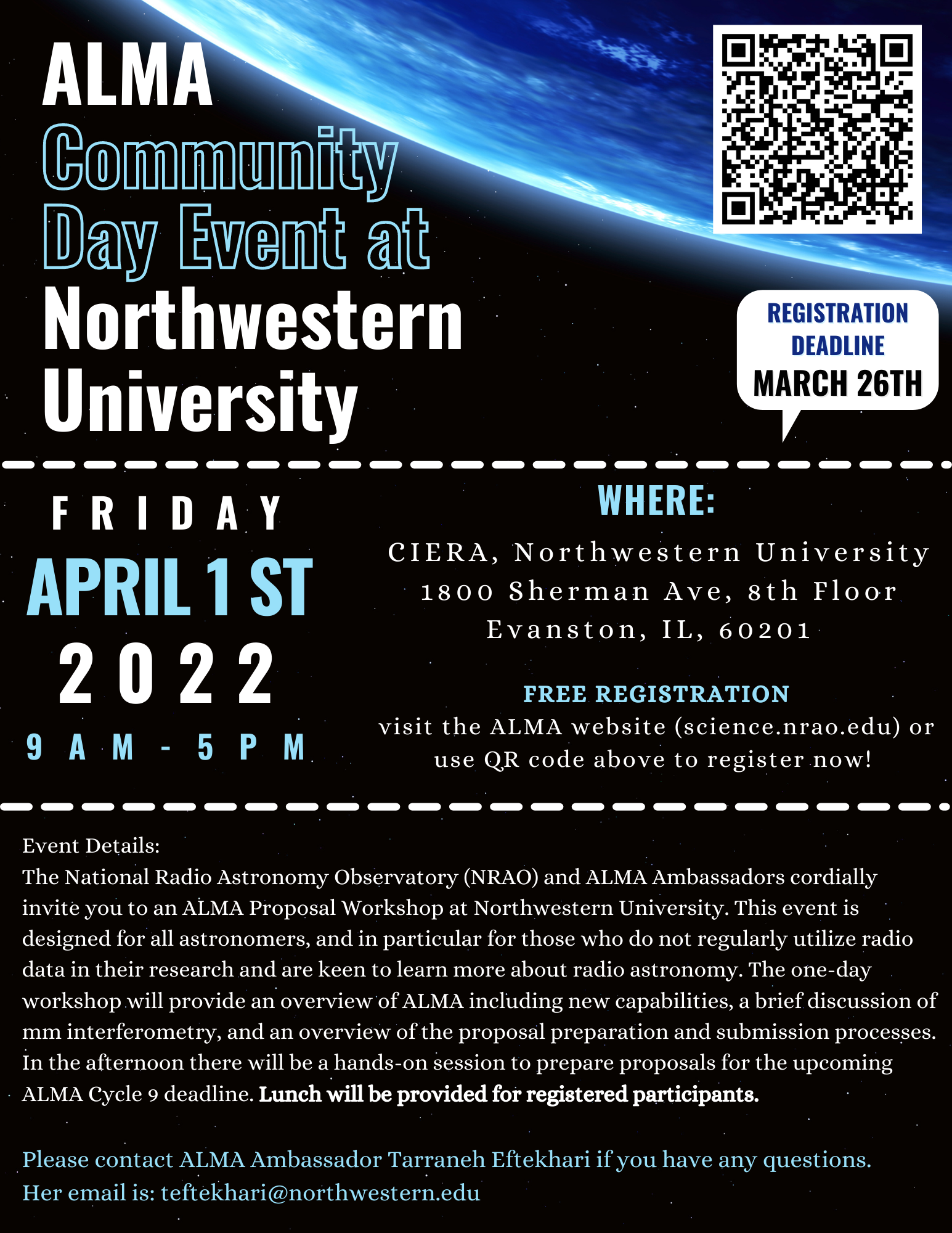 By Marlena Noeth