Large and complex data sets are often filled with hidden gems waiting to be discovered. In a joint venture with Northwestern IT's Research Computing Services, CIERA researchers Alex Gurvich and Aaron Geller have developed Firefly: a new browser-based interactive particle visualization app.
 "Firefly has been such a learning and growth experience for me. Before I started working on Firefly I had never done any web development," says Alex Gurvich, a graduate student in the Department of Physics and Astronomy.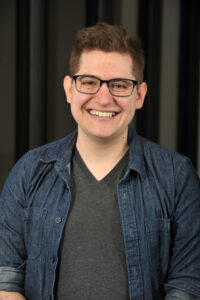 "It took a while before I really appreciated that what we had on our hands was something that really pushed the boundaries of what has previously been done using web technology. That someone can just punch in a URL on their smart phone and immediately be in a Firefly scene interactively rendering real scientific data is such a huge thing for public outreach especially."
Firefly is an open-source web application that allows users to interactively explore and share 3D particle data. Users can filter, recolor, and resize millions of data points in real time without additional software or hurdles. The uniquely user-friendly interface facilitates image and video capture, encouraging its use as an intuitive public outreach tool.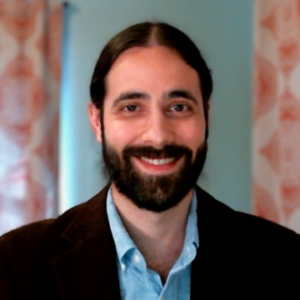 "Firefly is one of my absolute favorite projects to work on.  For me, the most exciting part of data visualization software development is coming up with creative solutions to push the limits of what is possible with real-time scientific rendering," said CIERA Research Assistant Professor Aaron Geller. "I am very excited to share Firefly more broadly so that others can interactively explore, learn from and enjoy the largest and most complex data sets in science."
In addition to Firefly's accessibility and the ability to customize the app, Firefly's main advantage over other data visualization tools is its ability to handle very large and complex datasets. To illustrate this, Gurvich and Geller have developed live demonstrations of Firefly's capabilities. This demo enables users to explore all 1.46 billion stars in the Gaia DR3 dataset in real time, using data from the European Space Agency's (ESA) Gaia satellite. Gurvich and Geller have also put together a video visualization of the Gaia DR3 dataset in Firefly. The Gaia satellite is currently mapping the sky locations and distances of billions of stars in our galaxy for the first time. Additional Firefly examples can be found on their website.
"The enormous amount of data that Firefly can translate into an image will be able to allow the scientific community – K-12 student to tenured faculty – to better understand phenomena, patterns, and new findings."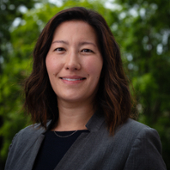 "Firefly has been developed in many forms and required years of work. I'm thrilled to see how it has evolved and honored that Northwestern IT has been able to contribute to this effort with staff support and expertise," says Jackie Milhans, Director of Research Computing Services in Northwestern IT."
Gurvich and Geller's paper presenting Firefly was accepted on January 9, 2023. Alex Gurvich can be found on Twitter and Youtube. Aaron Geller can be found on Youtube.
Learn more