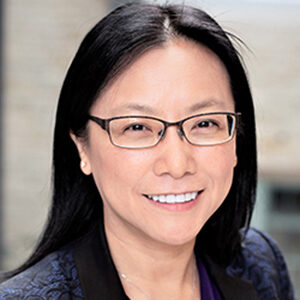 Jian Cao, the Cardiss Collins Professor of Mechanical Engineering at McCormick and an Associate Faculty of CIERA has been elected to the American Academy of Arts and Sciences (AAAS). Prof. Cao is also the director of the Northwestern Initiative for Manufacturing Science and Innovation and a professor by courtesy of civil and environmental engineering and of materials science and engineering.
Her major research interests include innovative manufacturing processes and systems, particularly in the areas of deformation-based processes and laser processes. Her work has made fundamental contributions to the characterization of the effects of material structure on forming behavior of metals and woven composites. Current research from her lab has direct impacts on energy-efficient manufacturing and additive engineering.
Prof. Cao was elected to the AAAS along with seven other Northwestern Faculty members. The AAAS is one of the nation's oldest and most prestigious honorary societies.
Congratulations, Prof. Cao!