The Research Communication Training Program (RCTP) is a workshop and speaker series that focuses on the need for improved science communication. In the workshop course, students learn key tactics for communicating their research to a broader audience. The speaker series brings in influential communicators and scientists in the Chicagoland area that raise awareness about the need for better science communication.
The goals of the program are to increase awareness for the urgent need for excellent research communicators and to coach graduate and postdoctoral researchers to improve their own presentation skills.
The program focuses on three important and basic components of communication:
Building confidence in all communication roles
Enhancing the clarity of the message
Forming a connection with any audience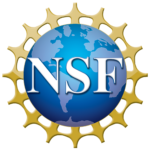 RCTP was developed and ran for the first 4 years as part of CIERA's Reach for the Stars, a GK-12 program supported by the National Science Foundation under grant DGE-0948017, PI Vicky Kalogera. However, any opinions, findings, conclusions, and/or recommendations are those of the investigators and do not necessarily reflect the views of the Foundation.